Filter options by linking requirements and test cases.
Creating links
This article shows you how to link a requirement to a test case via the Test Case Details page.
Click Design in the header. The Test Suites overview page displays.

Click the name of the test suite that holds the test case you are looking for.

Click the name of a test case. The Test Case Details page displays.

Click the Requirements tab.

Move the cursor over a field under the tab. A Pencil icon displays.

Click the field. A pop-up box displays a list of requirements.

Select the requirement(s) you want to link to the current test case.

Click Save, or Cancel to discard the changes.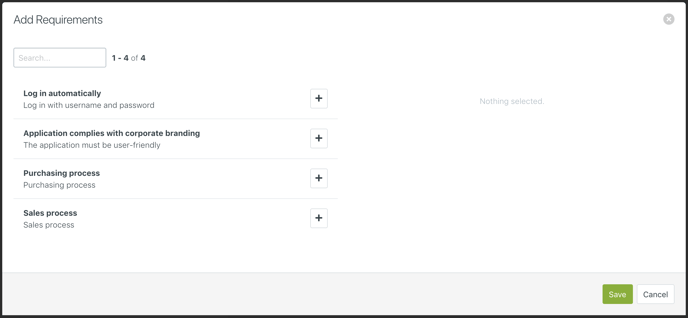 Requirements