View requirement properties and a full audit trail.
Functionality overview
Click Design > Requirements in the header to open the Requirements overview page.
To open a Requirements Details page, click the name or arrow button to the right of the requirement.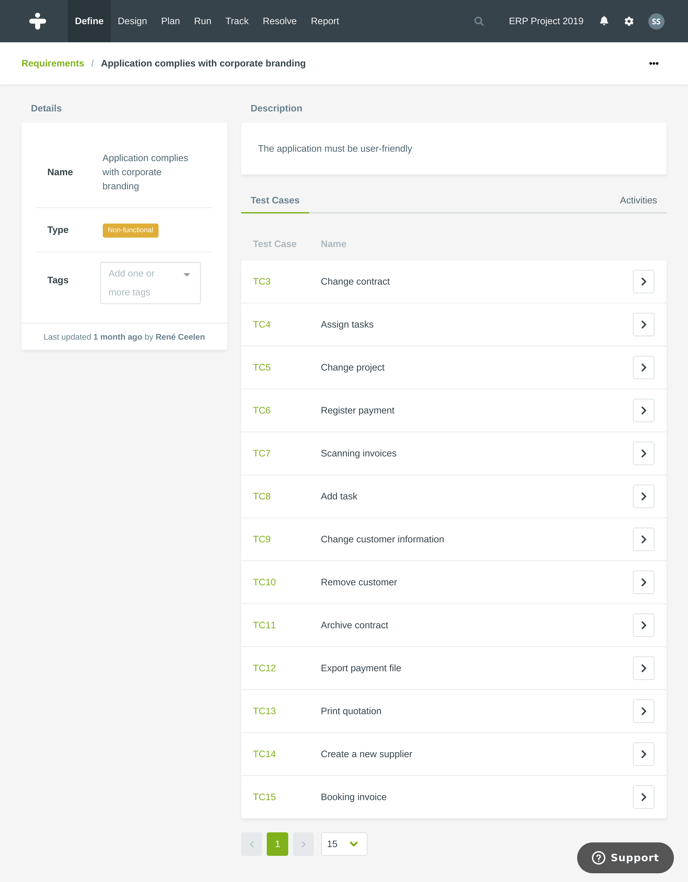 Page components
Details
This block contains every property, including Name, Type, and Tags.

Description
View extra information in this block.

Test Cases
Under the Test Cases tab, you can find all test cases assigned to the requirement. Click a Code, or an arrow button, to view test case details.

Activities
All activities for each object are logged.
Requirements