Personalize your TestMonitor login page with your company logo.
TestMonitor lets you upload your company logo to display on the user login page. Your brand on the login page lets users know that they're in the right place and gives your environment a personal touch.
Please note that you must have a Professional or Enterprise plan subscription to access this feature.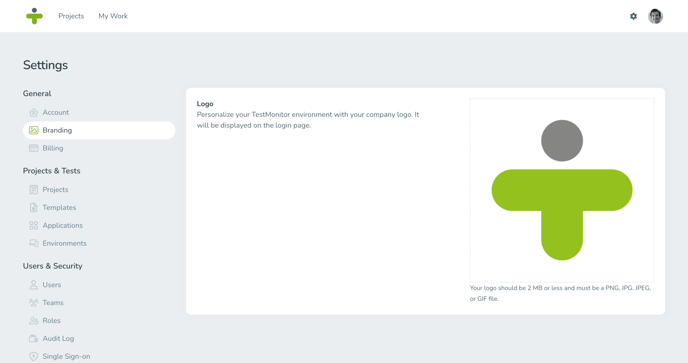 To upload your logo:
Click the Settings icon in the top right navigation and select Branding in the left menu.
Drag and drop a file or upload the logo file from your computer.
The logo will now be displayed on the login page of your TestMonitor environment.
Your logo should be 2 MB or less and must be a PNG, JPG, JPEG, or GIF file.