Download an Excel or CSV file.
Exporting
On the Requirements overview page, click the three dots in the top right corner. Select Export on the menu.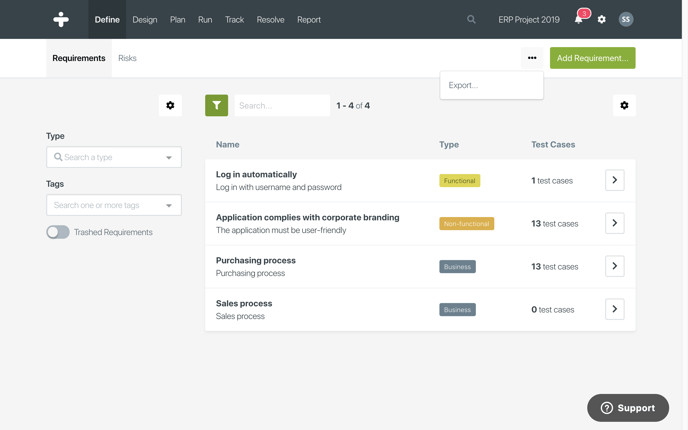 In the pop-up box, select a file format (CSV or Excel).
Click Export.
When the download finishes, you receive an email with a download link.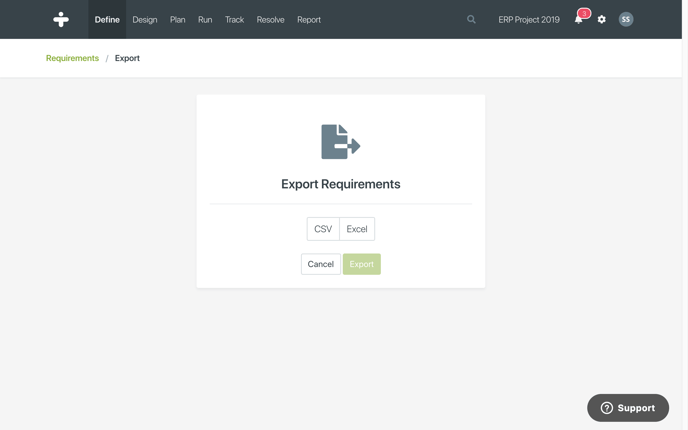 You can also find the file on the Exports overview page. Click the Cog button in the right corner of the top menu bar. The Settings page displays.
Click Export. A list of export files displays. Click the download button to save a file to your computer.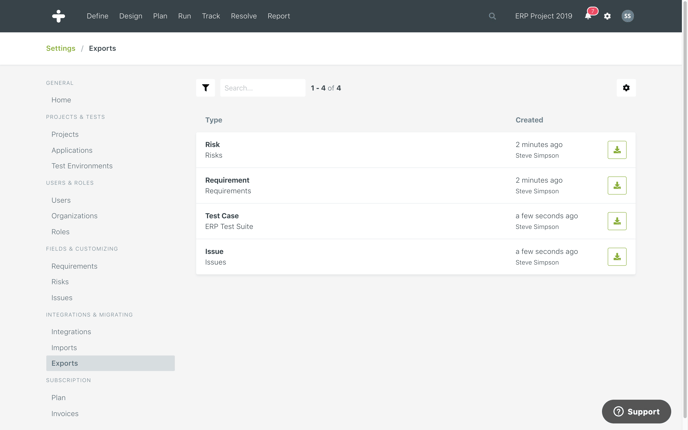 Requirements